Welcome To TheLifeDesigners.com



If you can't see the video (or it sticks)
please refresh the page or download the latest flash player here...

The Life Designers is a unique and professional service which provides Corporate & Group Seminars, Facilitation, Entertainment, Team building activities and Events worldwide.
Your team will have the experience of a life-time and gain tools for motivation, life designing, stress management, presentation skills, business excellence, sales & communication techniques and enhanced visualization processes.
The last paragraph should read : Our workshops are presented by a small team of experts in their chosen field led by myself Dave Crane, a leading motivational speaker, certified hypnotherapist, NLP Master practitioner and Life Designer with many years of international experience working with some of the world's biggest events and brands.

We look forward to Upgrading you For Life.
Regards.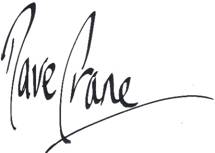 What would YOU like from The Life Designers?
(Please leave your wish list below...)